Obsydian Metal Products Ltd
Regular price
Sale price
£45.00 GBP
Unit price
per
Sale
Sold out
These handrails are designed to be bolted to the outside of a wall, typically that form a set of steps or stairs. Please note that if you have paving slabs on your steps that protrude over the edge of your wall you will not be able to install side bolting posts without cutting out a section of the slab as the posts are designed to bolt to the wall and sit flush against it. 
specification
40mm x 40mm box section.
The side bolting post is 125cm long. The handrail is then secured on top which adds approx. 2cm to the height. There are two holes drilled in the posts. The first hole is drilled 6cm up from the bottom and the second hole is drilled 20.5cm up from the bottom.
The posts are drilled all the way through, there is a 12mm hole one side, for securing to the wall and a 25mm hole the other to fit a socket through. Two black plastic plugs are supplied to cover the fixing holes once the post has been installed.
M10 thunder bolts are supplied for fixing the post to a brick or concrete wall. Please note that they are not suitable for fixing into wood.
A post cap is welded to the top with an eye welded to that, allowing any of our handrails with eyes welded to the underside to be attached.
Height: 1250mm, once a handrail is attached, the top of the handrail should be approximately 900mm from the ground/step and 400mm of the post should be below the ground level, attached to the outside of a wall etc.
Available in a choice of two finishes:
Bare Metal - supplied with no coatings applied, allowing you to add the finish of your choice and colour.
Black Zinc Primed - one coat of a zinc based paint is applied to help prevent rust, your rail will arrive black and will require a top coat and then the usual ongoing maintenance you traditionally associate with wrought iron.
Share
View full details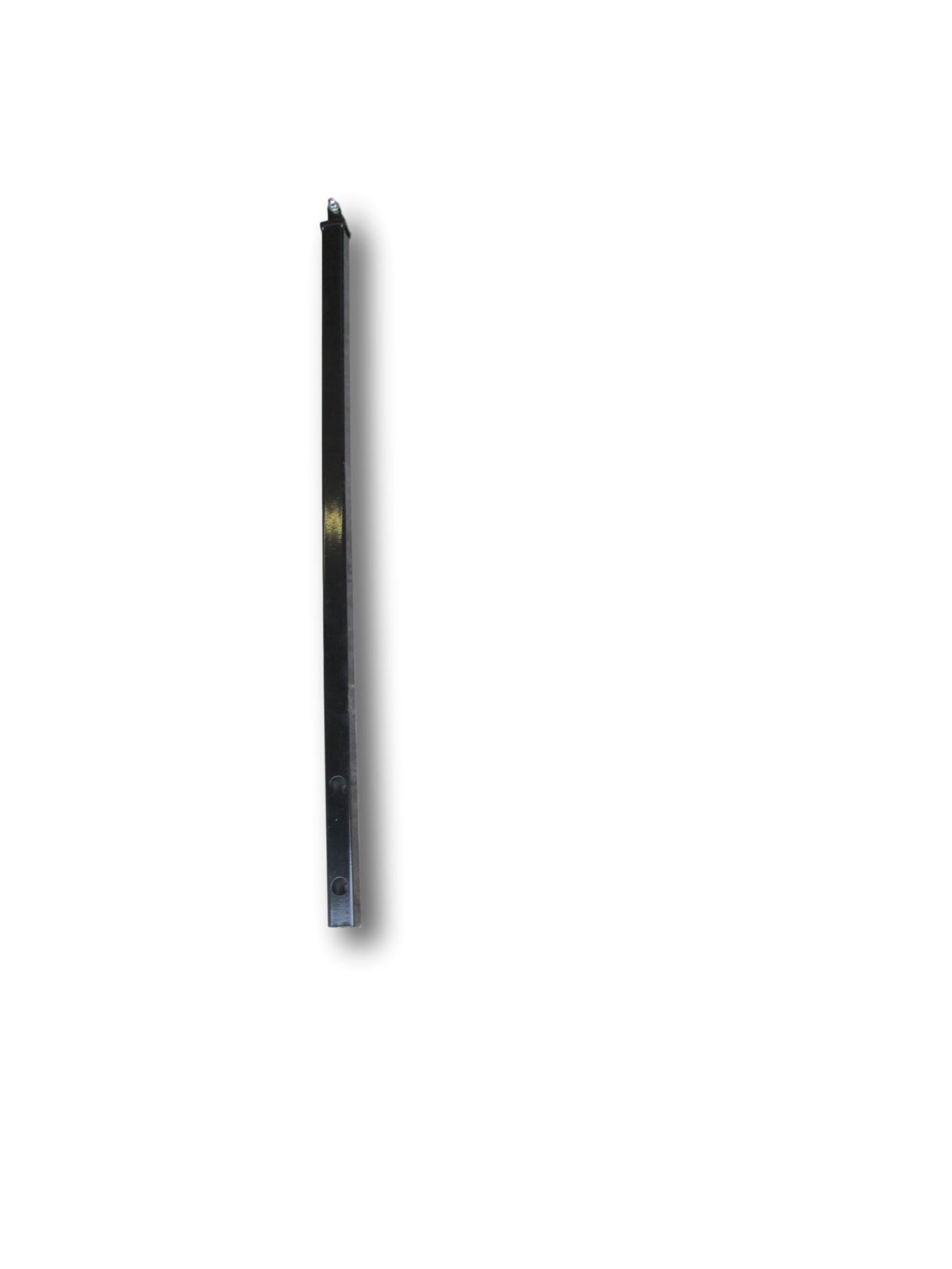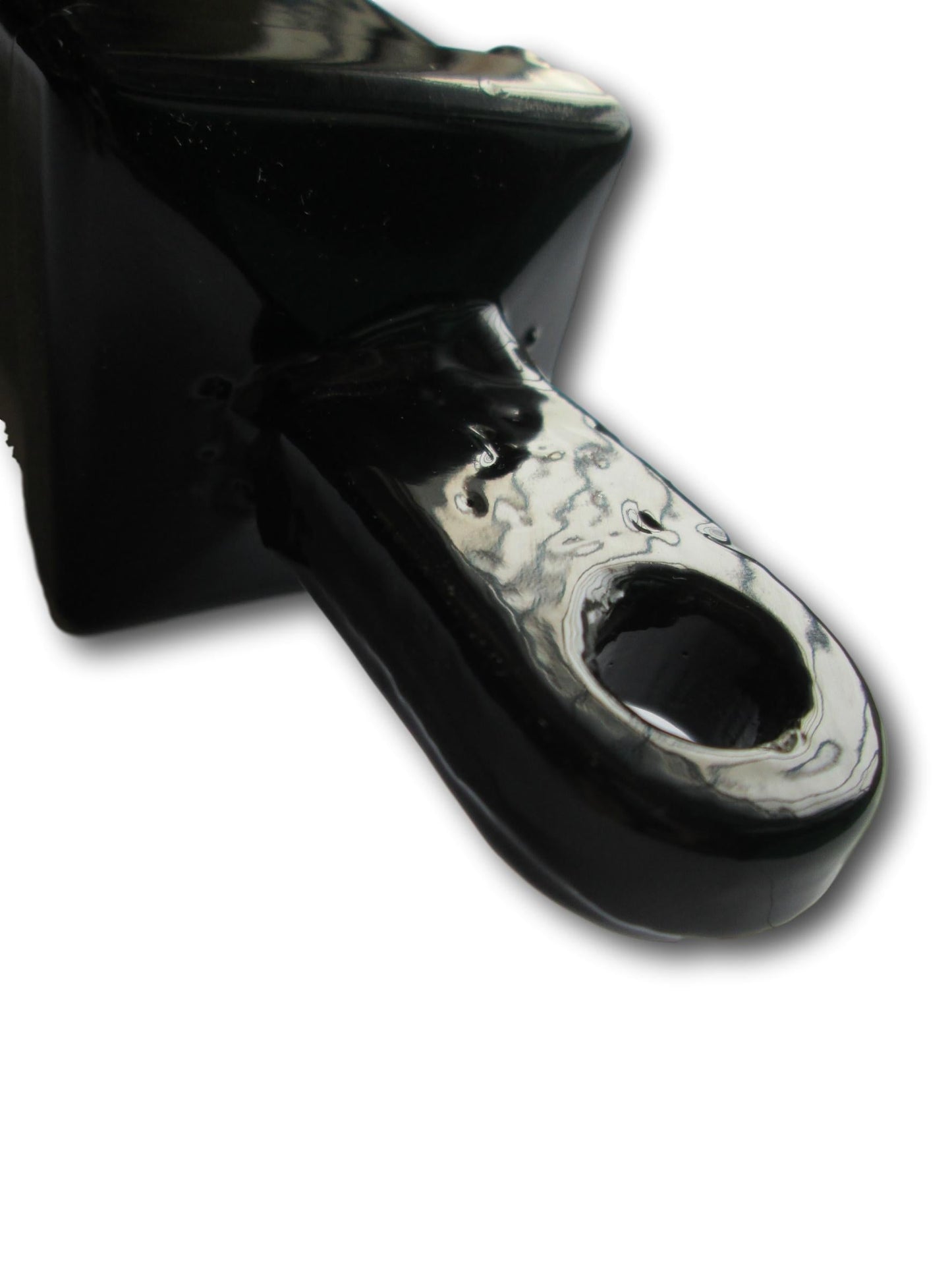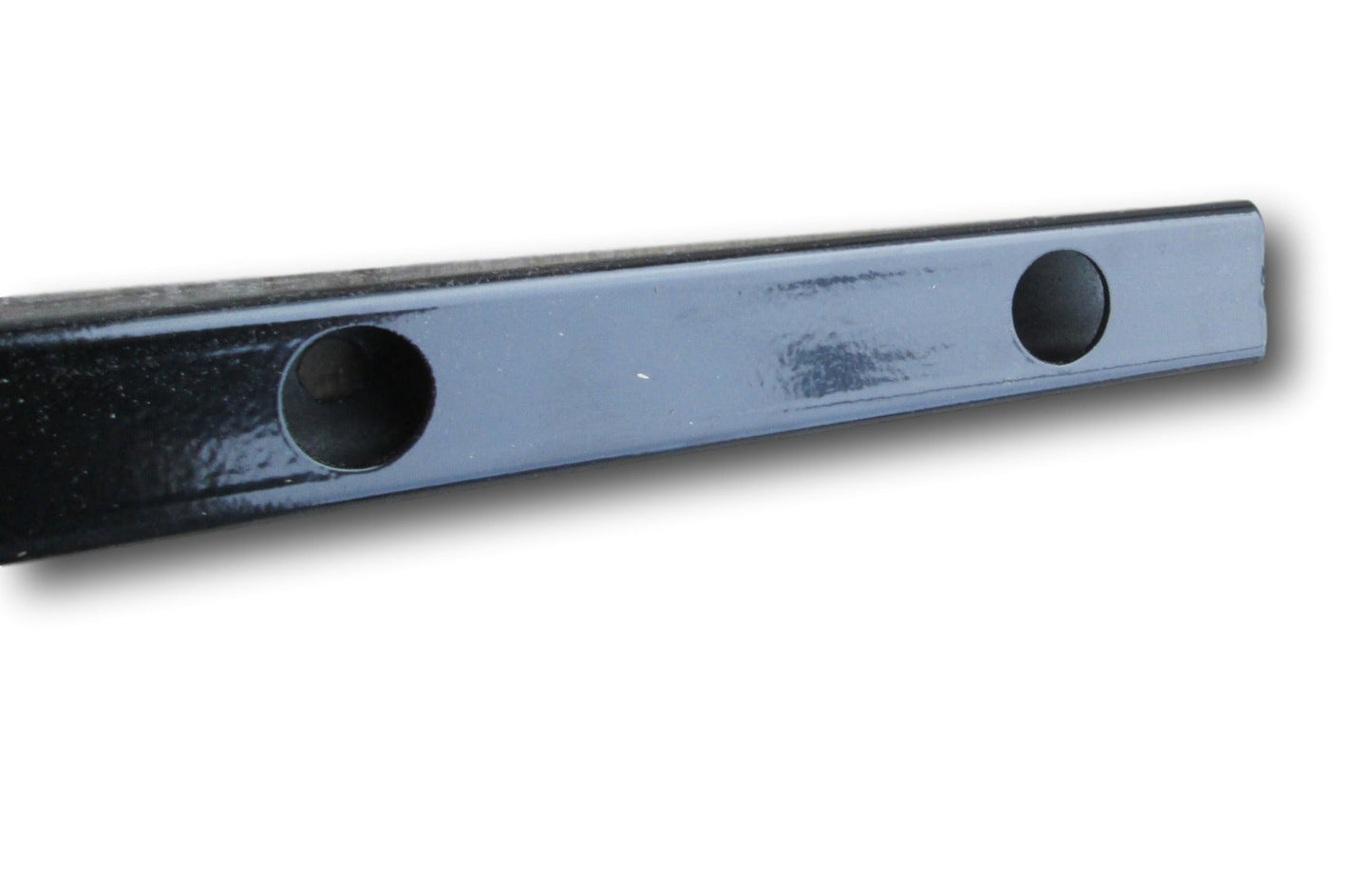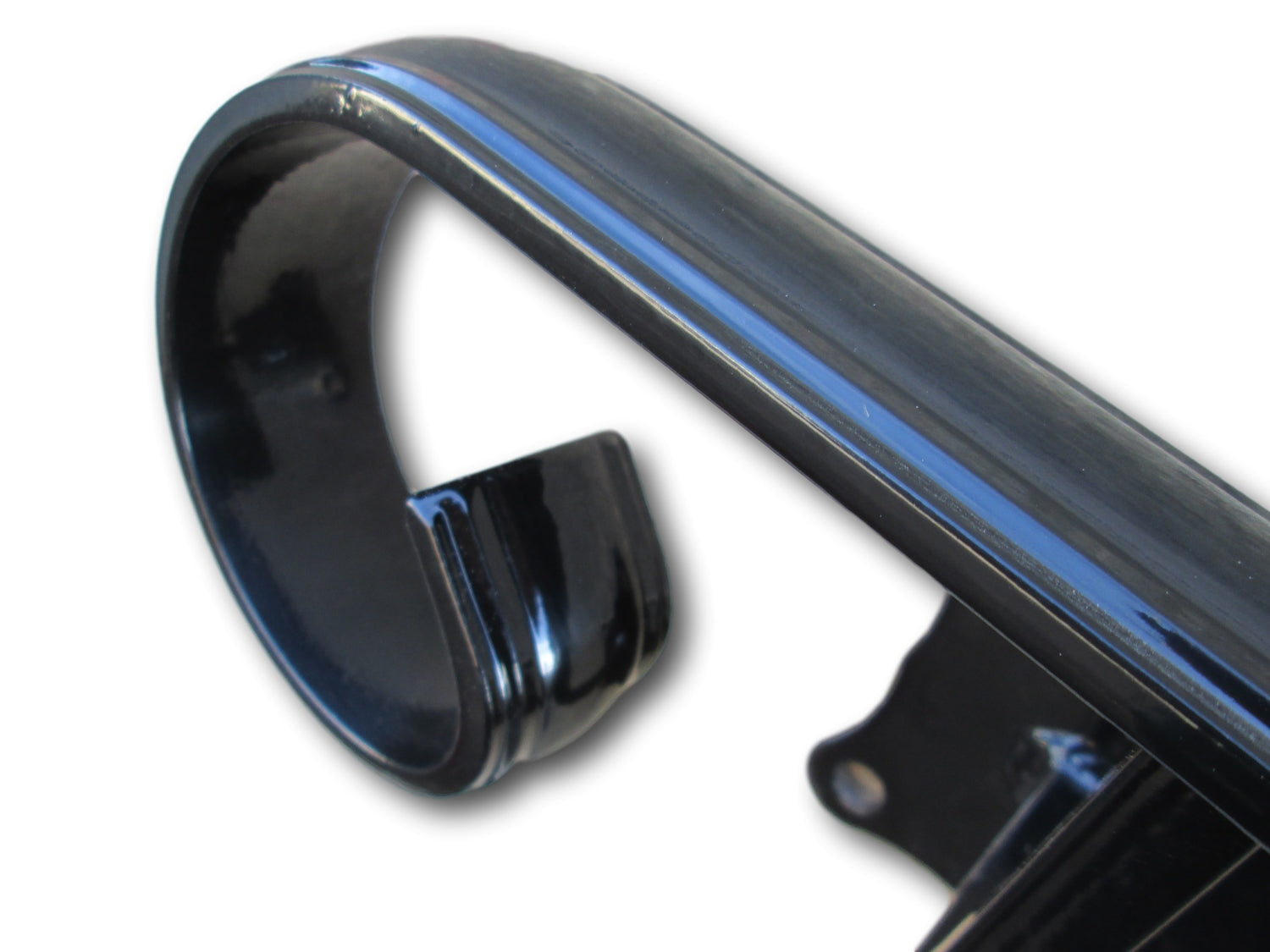 Have you seen our Amon Range?
A beautiful indented curved bar, available in a variety of lengths and styles.
Shop now